Paul Winter's 26th Annual Summer Solstice Celebration
June 19, 2021 @ 4:30 am

-

August 31, 2021 @ 6:00 pm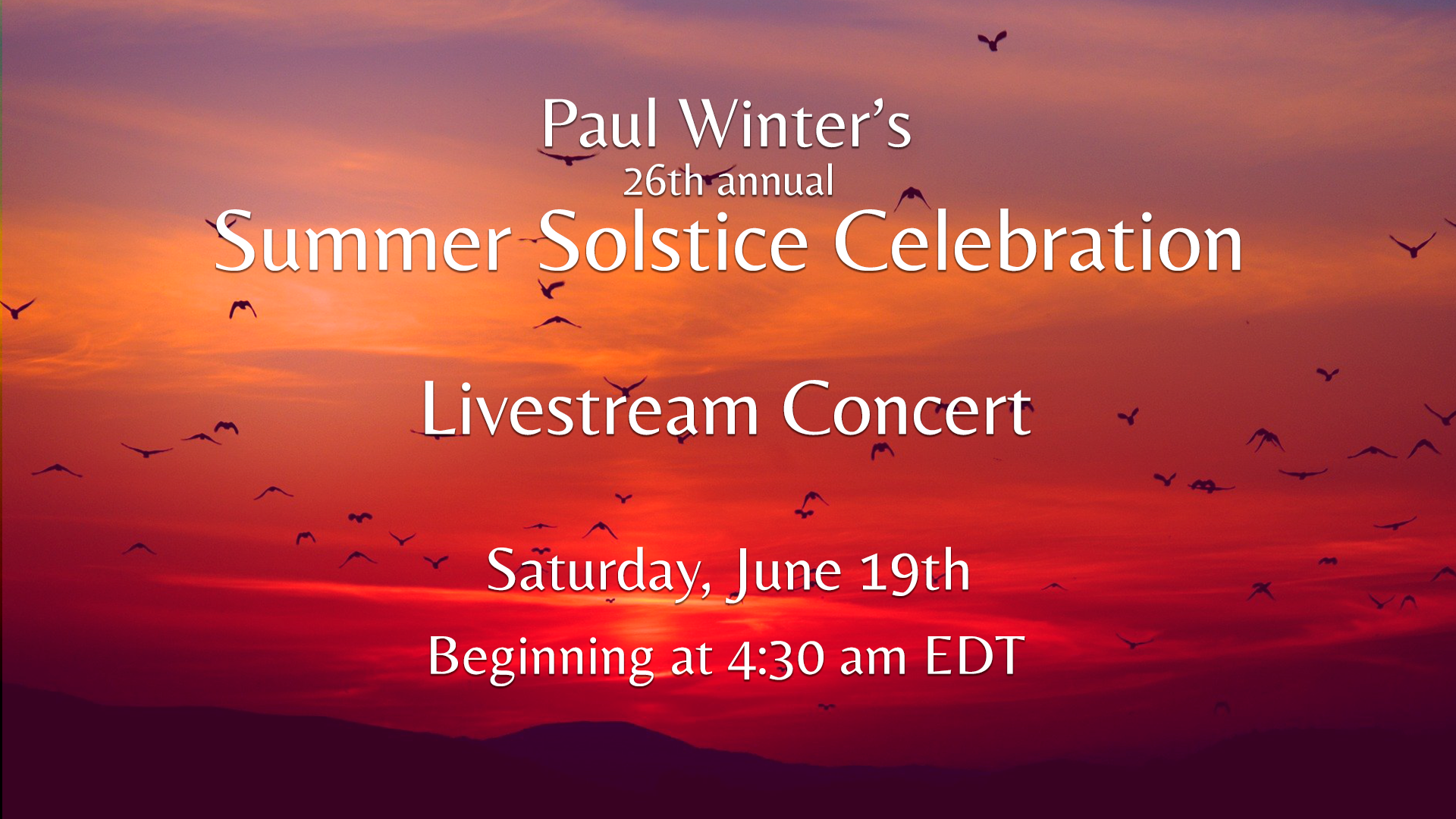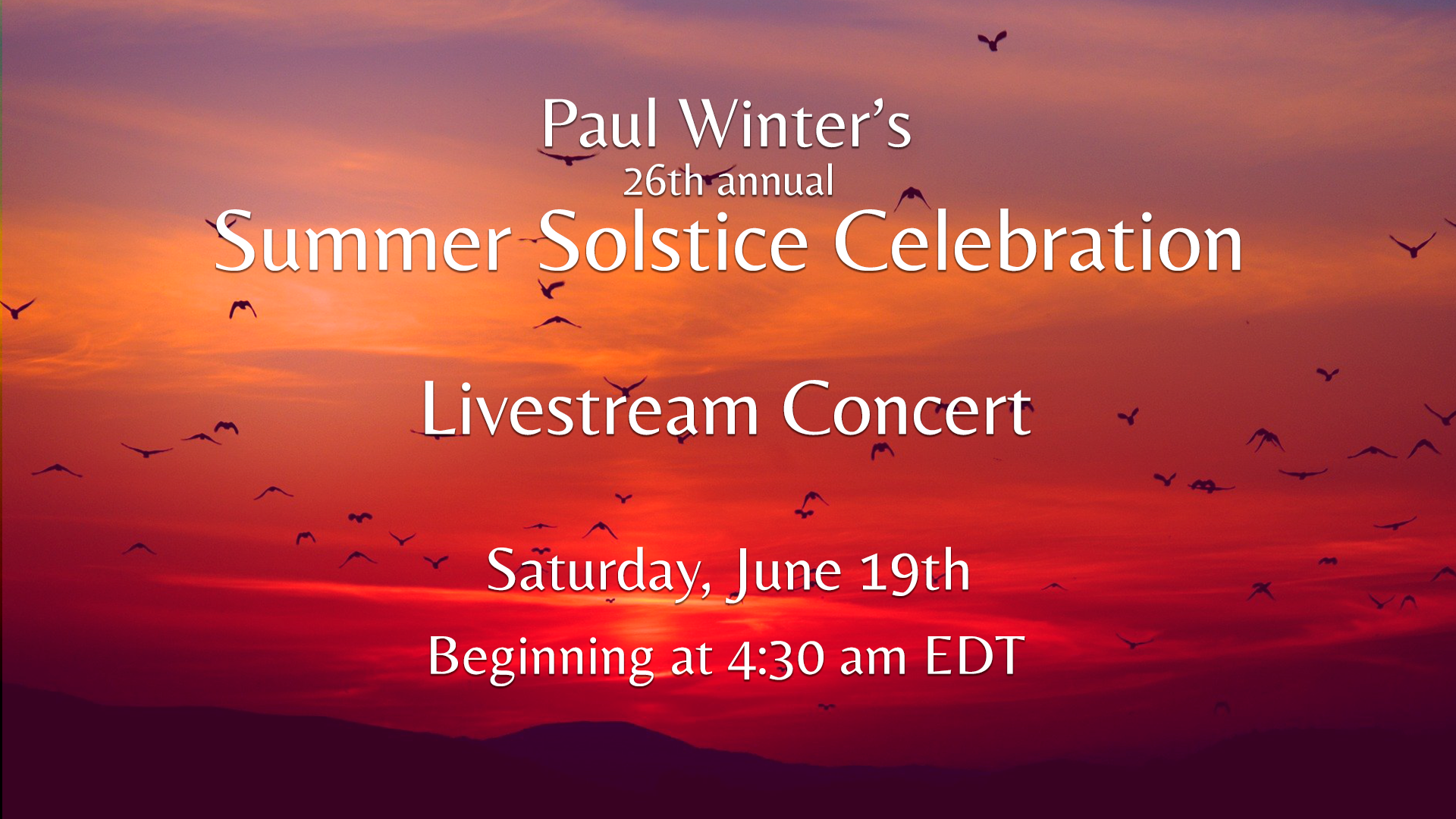 Celebrate the longest day of the year with Paul Winter
This sunrise concert is a unique musical journey, beginning in total darkness, with the light gradually joining the sounds, to usher in the dawning of the summer, on the longest day of the year.
The two great celestial milestones of the year, the Summer and Winter Solstices, are perhaps humanity's most ancient ritual observances. People paused at these times to reflect upon the journey of life, with its trials, blessings, hopes and promise.
The first 24 installments of this annual concert tradition took place in New York's Cathedral of St. John the Divine. In 2020 the event was moved to a livestream format due to the pandemic. This year, Paul Winter's 26th annual Summer Solstice Celebration will take place virtually on June 19, 2021 at 4:30am Eastern Time from the loft of Paul Winter's barn in the hills of northwest Connecticut. Performer information coming soon!
Tickets are on sale for this live stream event via Stellar. Click the button below for more information.
The word 'solstice' comes from the Latin 'sol' (sun) and 'stitium' (to stand still). Summer Solstice occurs when the Sun reaches its northernmost point from the equator and seems to pause before reversing its course; at the Winter Solstice the Sun attains its southernmost point and, once again, seems to stand still before turning back.
The Sun, our great golden star, is the source of our life, and each of our lives is a multi-faceted journey with the Sun. On one level, we are cycling through each day and night, as the Earth rotates from dawn to dawn in the light of the Sun. On another, we are traveling through each year, being carried 584 million miles by the Earth as it swings around the Sun from one Summer Solstice to the next. Simultaneously, we are riding with the Sun as our entire Solar System travels within the Milky Way galaxy, which itself is one of the dozen galaxies in what astronomers call our Local Group. And this whole Local Group of galaxies, in turn, is revolving around the Virgo Cluster of 2000 galaxies, 53 million light-years distant from us.
Making music at Solstice is one way to celebrate our amazing journey. If, in our listening, we are carried by the music, then perhaps the experience of that moment can be a hologram of the entire journey. In reality, the journey is right now, wherever we are. And when we are listening, each moment is the beginning.