Paul Winter's 41st Annual Winter Solstice Celebration
December 18, 2020 @ 7:00 pm

-

June 15, 2021 @ 2:00 pm

$20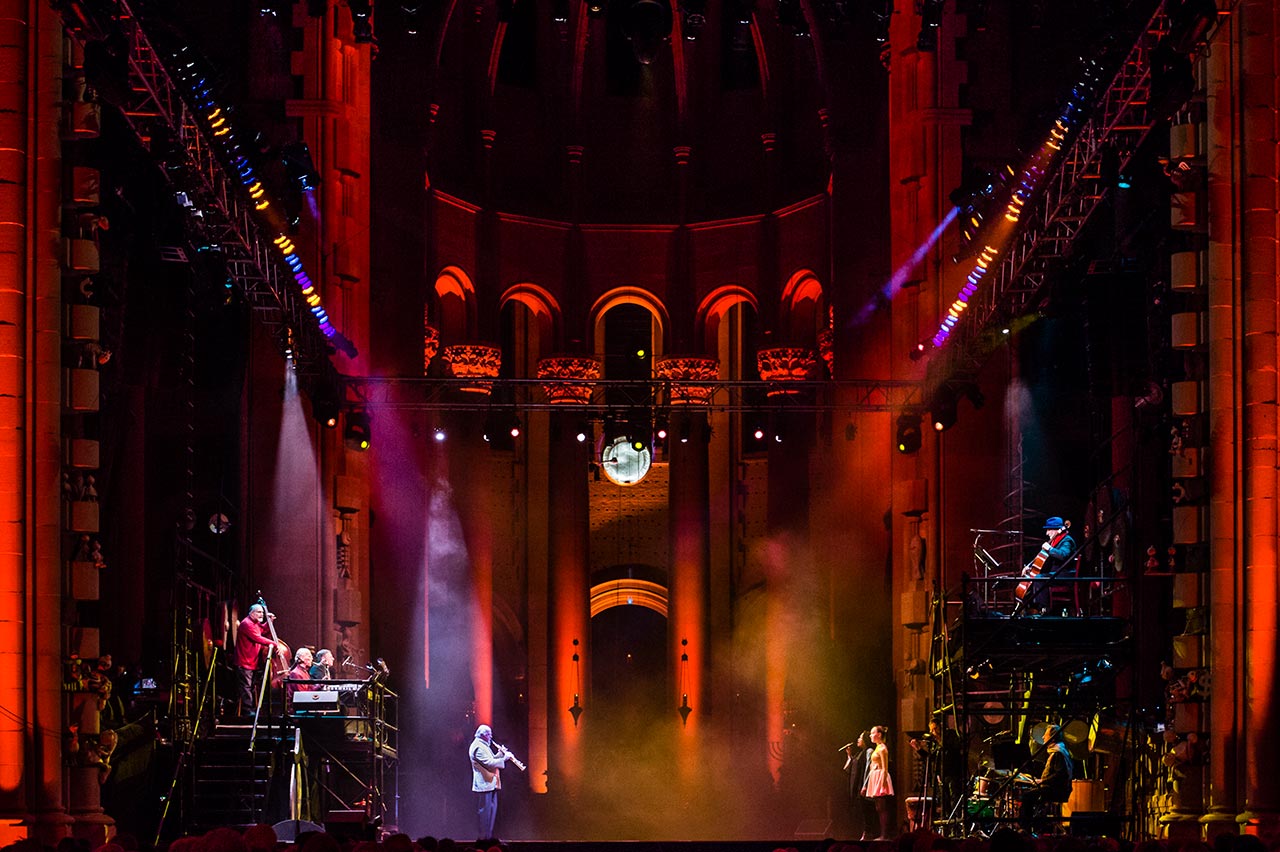 PAUL WINTER'S 41ST ANNUAL WINTER SOLSTICE CELEBRATION – A WINTER SOLSTICE SPECIAL CELEBRATING "EVERYBODY UNDER THE SUN"
Every December since 1980, seven-time Grammy® winner Paul Winter and his colleagues have celebrated the Winter Solstice at New York's Cathedral of St. John the Divine with a feast of music and dance from the diversity of cultures and creatures of the world.
This year, more than ever, the winter solstice, with the rebirth of the sun, offers a time for healing and hope, a time to celebrate community and relatedness, and a time to honor the diversity and the unity of this great cornucopia of life on Earth.
With their beloved cathedral forum closed for events during the pandemic, Paul Winter and the Consort extend the invitation, wherever you are in the world, to join a video celebration, "Everybody Under the Sun." Available on-demand from 7:00 p.m. EST, on Friday, December 18, it will feature many pieces never seen outside the Cathedral of St. John the Divine, and iconic performances from the first four decades of the event.
In keeping with the inclusivist embrace of the solstices and the intercultural, ecumenical, welcoming tradition of the Cathedral of St. John the Divine, the Winter Solstice concerts have always featured special guest performers from different cultures of the world.
"This tradition and these events, to me, are a resounding manifestation of the multiculturalism that is one of the great hallmarks of our country. America has long been a sanctuary that has welcomed and embraced peoples from everywhere, and we are committed to doing everything we can to ensure that it will continue to be so. These celebrations have come to be the most memorable events of the year for us, summing up the music adventures of our journeys, and bringing 'home' new friends we've met along the way. It is a blessing, I feel, that the marking of the Winter Solstice which was so integral to the lives of Northern peoples for millennia, has now re-emerged in our times. In remembering the Solstice, we resonate once again with the rhythm of the cosmos and allow our hearts to embrace the optimism of our ancient knowledge that the light will overcome the darkness." – Paul Winter
Everybody Under the Sun is also the title of Paul Winter's recent recorded anthology of all the special guest singers in the Solstice Celebrations over the past four decades, which can be heard below.
The Paul Winter Consort
The Forces of Nature Dance Theatre
Special Guests
The Dmitri Pokrovsky Ensemble
Gary Brooker/Vocals, Keyboard
Ivan Lins/Vocals, Keyboard
Noel Paul Stookey/Vocals, Guitar
Fabiana Cozza/Vocals
Renato Braz/Vocals, Guitar
Abdoulaye Diabaté/Vocals
Davy Spillane/Uillean Pipes
Philippe Petit
The Paul Winter Sextet
Guest Instrumentalists